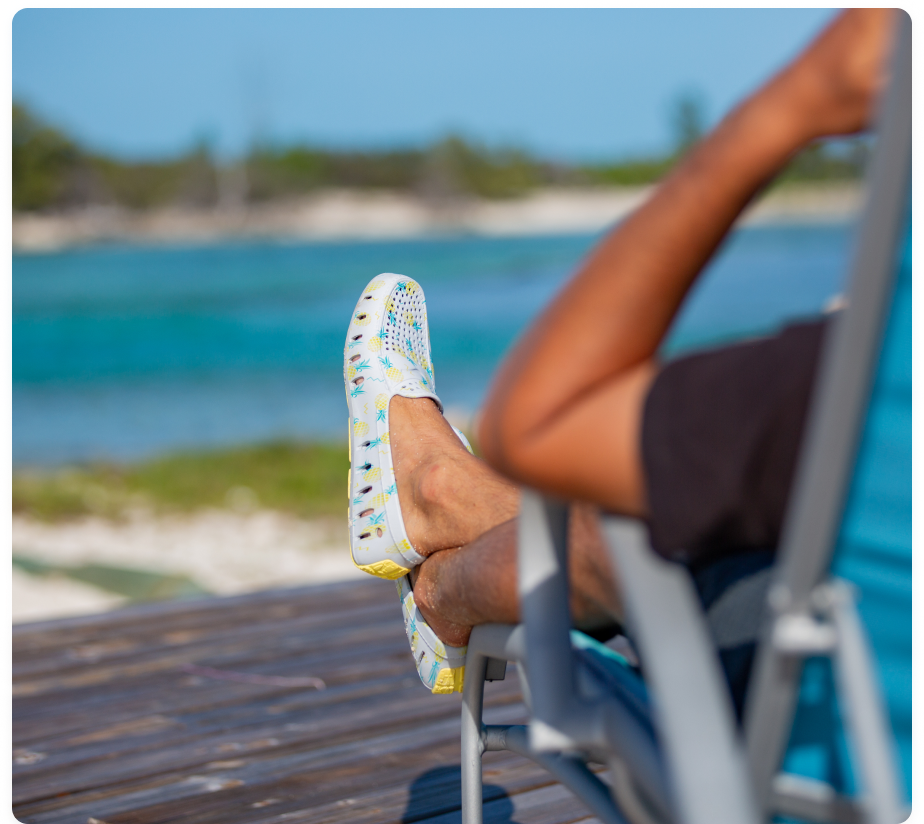 How it began
At the heart of our journey lies an appreciation for classic footwear and a passion for boating.  Floafers is the result of an enduring passion for two iconic styles - the driving loafer and the boat shoe.
Our founder grew up donning both driving loafers and boat shoes and regarded these shoes as indispensable during his boating adventures.
In a pivotal moment years ago, amidst the excitement of an upcoming trip to the Bahamas, a visionary idea was born: why not marry the comfort and practicality of foam material with the timeless elegance of a driving loafer?
Shop Now
Envisioning a shoe that could be both fashionable and functional... without compromise.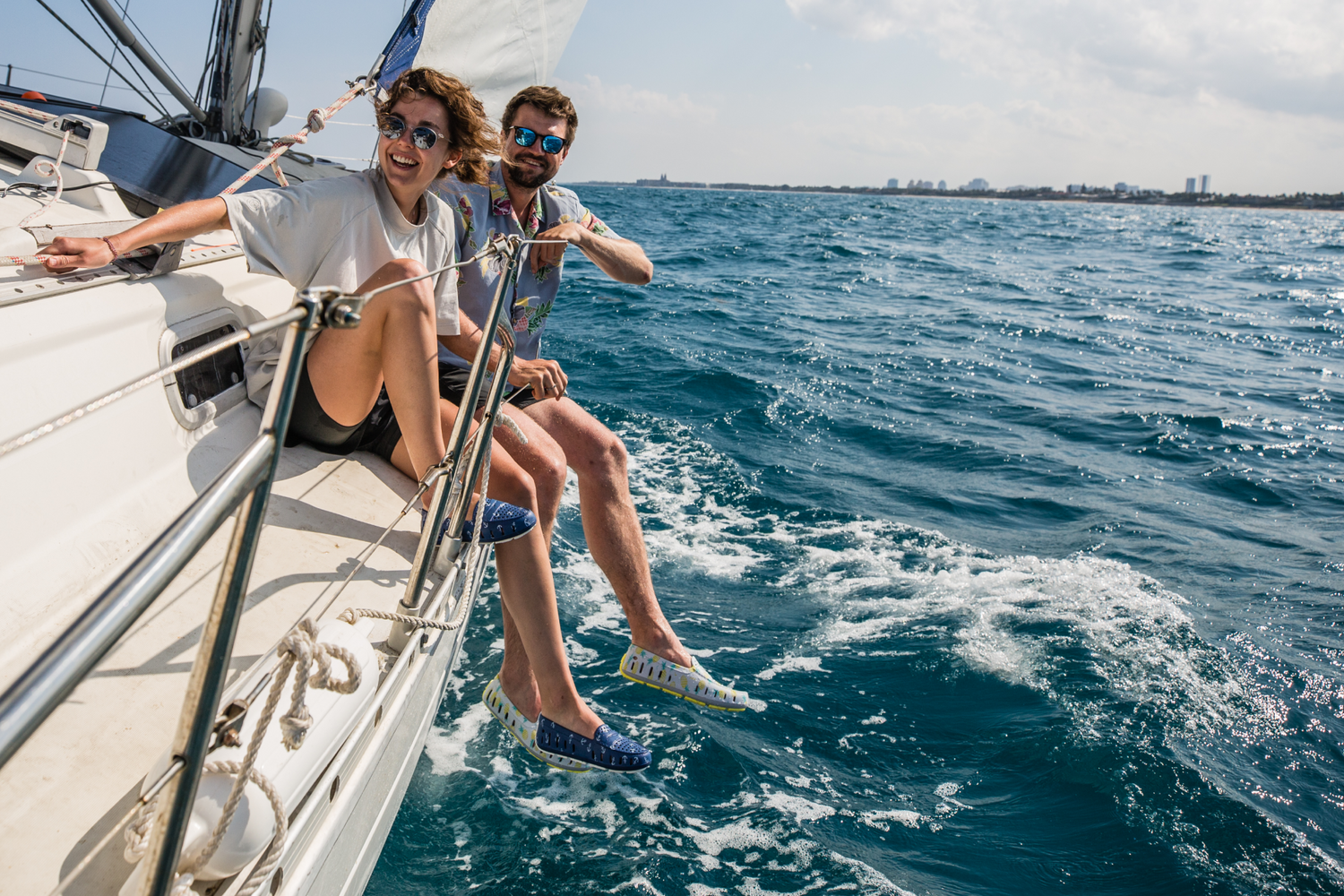 The goal was simple yet groundbreaking - to create a shoe that wouldn't fall victim to the elements. The need for a fashionable, water-resistant option that not only stood up to the test of time that also offered scuff-proof and slip-resistant features became evident.
And thus, Floafers was born - a dedication to innovation, style, and functionality. We set out to craft shoes that seamlessly blend the best of both worlds, combining the enduring charm of classic shoe with the durability required for boat decks and wet surfaces.
Today, we continue to embrace our original vision, delivering footwear that embodies the spirit of adventure and the essence of timeless style. 
Shop Now
Welcome to a world where fashion meets function, where tradition meets innovation - welcome to Floafers.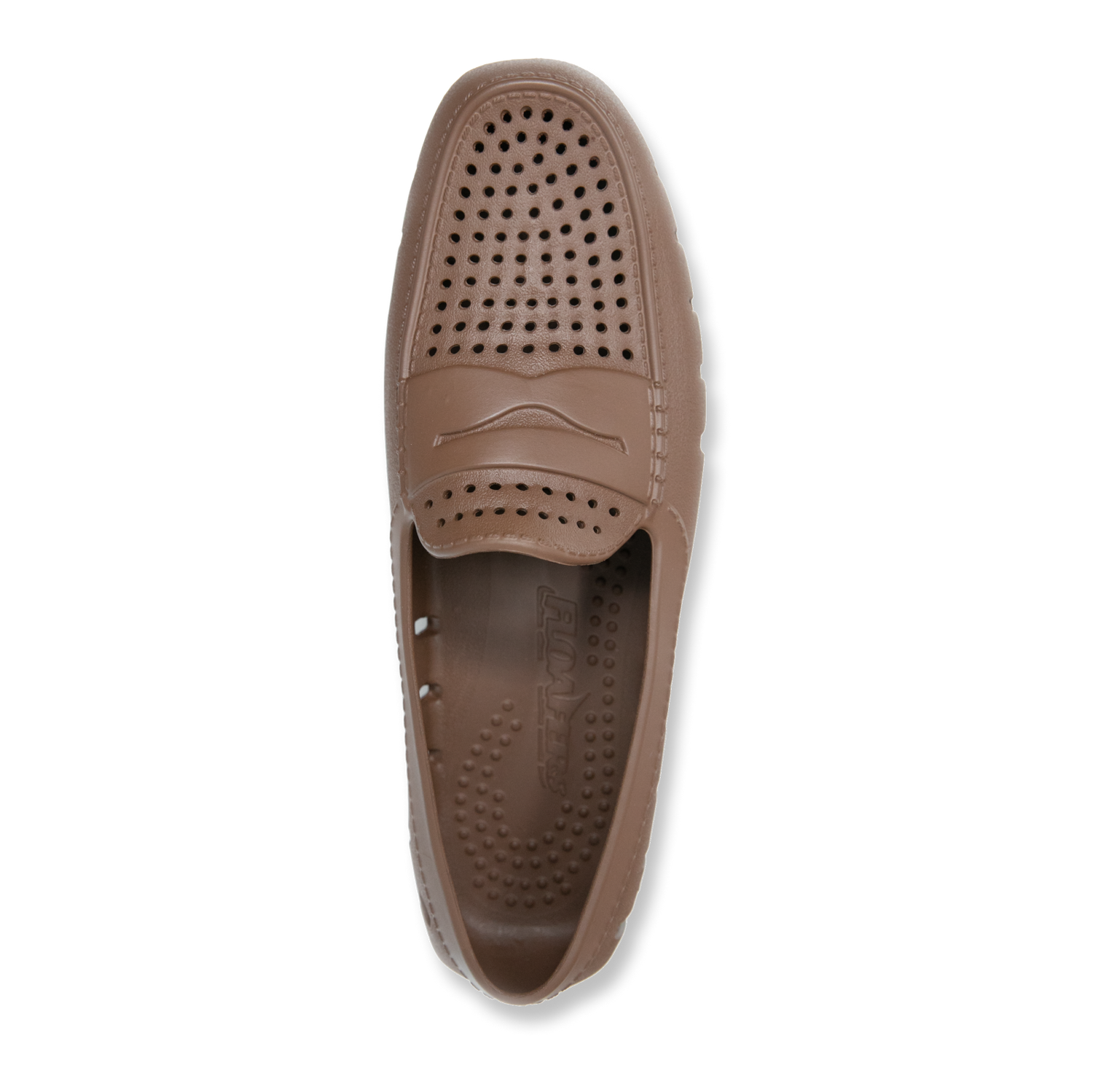 As practical as they are fashionable.

Made of antimicrobial EVA foam that can be washed with soap and water, helping to keep feet clean and healthy.
For enhanced comfort, they feature massage pods in the footbed and a built-in arch for added support.

The soft EVA foam also allows Floafers to mold to the shape of the foot for a customized fit.
Learn More
Doing Our Part

Floafers is lending its support by teaming up with the American Cancer Society to fund the future of breast cancer research and programs.

Learn More

In the News

Check out press articles and stories that feature Floafers as the new kind footwear.

Read More